ICS provides free professional development workshops for schools and districts throughout the country focusing on Teaching about Religion in the Classroom,  The Arab-Israeli Conflict and Peace Process, and History of European Antisemitism. These trainings support teachers in developing content knowledge and integrate best-practices and literacy strategies aligned with curriculum standards.
Due to the shelter in place order for COVID-19, ICS is currently offering these workshops virtually. Each workshop will be an hour long and hosted live on Zoom by an ICS Trainer-Educator. Participants will have access to ICS's multitude of online resources including lesson plans, primary source documents, maps, and related multimedia resources needed to successfully incorporate these topics into newly virtual classrooms.
If you are interested in setting up a Professional Development Event for your school please contact us at [email protected] 
Teaching About Religion in the Classroom
Anti-religious sentiment is on the uptick in the United States and Europe. Education about and exposure to the world's religious traditions is critical for students as they move toward becoming global citizens. This interactive session explores the legal foundations in the United States for teaching about religion in schools, uses case studies to consider the very real challenges involved in teaching this topic, and provides both guidelines and compelling digital options for incorporating the study of religion into your classroom.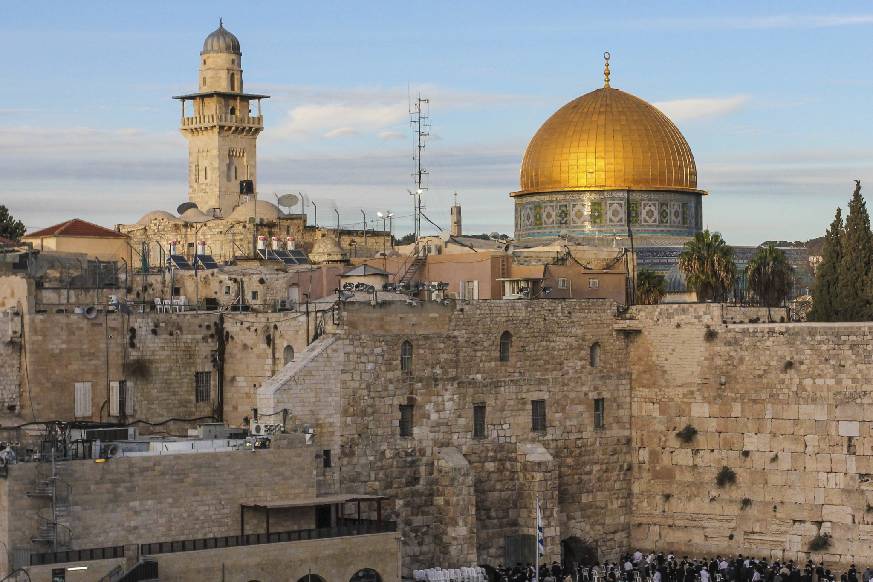 Teaching the Arab-Israeli Conflict & Peace Process
The Arab-Israeli conflict is in the news every day, and understanding it is critical to being a global citizen. Using a historical approach with an emphasis on primary sources (documents such as letters, treaties, agreements, as well as news reports), this session connects the history of the conflict to the current situation. This interactive session will give teachers the opportunity to learn both content that is relevant to today's students as global citizens and pedagogical strategies that incorporate the latest research in helping students work with a manageable set of diverse primary sources in a variety of formats. 
History of European Antisemitism
Where does antisemitism come from? This is a question that students often ask when learning about the Holocaust, but since the events in Charlottesville (2017), Pittsburgh (2018), San Diego (2019), plus incidents in Germany and other European nations, the need for greater instruction on this topic has been heightened. This session outlines the larger context of antisemitism and offers the content teachers need to help students understand the origins and history of antisemitism that are key to understanding events today.